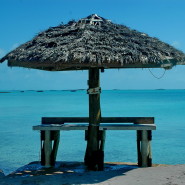 Welcome
Although this is a photographic art site, there's really not a huge amount I can blog about on the subject, I just get on and do it.  For that reason, my intention is to have a blog about absolutely anything that I want to jot a few words down about.  So you're likely to see anything here, from remarks about Ted Talks, Existentialism, to the joys of living with a Boxer called Pugwash and anything else in between.
However, since this is the first blog on my brand new website, I would like first of all to welcome anyone who's on my site and having a look at my work or reading this and I thank you for your time and hope you enjoy being on here.  Work will be added to and updated but things tend to slow down a little for me in winter simply because of the shorter days and weather.  If it were not for Pugwash, I think I would leave the UK for a warmer all year round climate – Barbados would be fine for me, but too hot for him.  C'est la vie!
I would like to introduce you to B1G1 – a charitable giving organisation that really does get the job done for the people who need the food, water, clothing, education or whatever it might be.  Please click on the link to find out all about it and see how you and your business can start to give back to those who really need it.  I will blog about this more later on but please do take a look at this charity and the extraordinary work it does by clicking on the link below.