About Fiona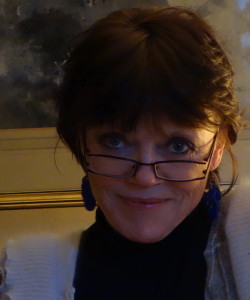 Finding the artist within has come late in life for Fiona Mackenzie-Spence, who after many years of being in business, emerged as an Artist in July, 2013.  With no formal training, but years of passion for both photography and Fine Art, she has now found what she describes as her reason for being.  Her work is hugely diverse and her paintings never follow any predictably recognizable style or form.  It's quite rare to find an artist whose work is so varied in the genre of Abstract Art. The first time one of her paintings was exhibited, she won The Vera Skinner prize.  The selection by the RWA in the Autumn 2015 Exhibition of one of Fiona's Abstract oils is a sure testament that this is most certainly an artist to watch.
"I have been interested in photography since the early 1970's and developed a passion for Fine Art in the early 1980's, with particular interest in Abstract art. It seems however that living life and being involved in business prevented me from the expression of my own creative ability.  Changes in personal circumstances meant that at last I was free to emerge and develop my work and explore limitless possibilities.  With no formal training, I am simply following my heart and instinct with the subjects I choose to photograph or paint.  Colour, shape, texture, simplicity, complexity, light, shadow and the reflective qualities of water and glass are all aspects that demand my attention.
It's as if art has been sitting there within me like one of those dormant seeds waiting years for the rain and as I take the initial steps into the world of art, it's with an excitement and purpose that, until now, has eluded me."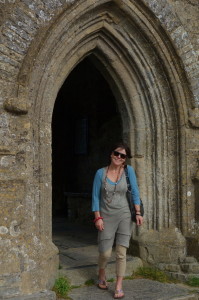 Founder of Cameratechart ™, Fiona Mackenzie-Spence's photographic work epitomizes the marriage between Fine Art and Technology with a highly unusual result and individual style that is fresh and contemporary. A photograph may be taken and then used as a 'palette' from which to create from there, using technology, so that often the finished piece bears no resemblance to the original image. This process is beyond 'enhancement of a photograph'. It is this combination of camera and technology, used to create art, that lead to the registration by Fiona in 2013, of Cameratechart ™ as a 'New Authentication In The Field of Works of Art'. Fiona also paints using mixed media, describing her work as "a meeting of paint to a surface that is instinctive and entirely abstract".
Exhibitions/Exhibiting At:
·         Royal West Of England (RWA) Open Exhibition October/November 2015
·         Rook Lane Exhibition – Frome Art Society – April, 2014
.         First-View Gallery, Stourhead, Wiltshire – August, 2014
.         Sherborne Arts Society, Sherborne, Dorset July, 2014
·         Grant Bradley Gallery, Bristol – Solo Exhibition 6th to 27th September, 2014
·         New Visions Exhibition –  7th June – 2nd August 2014 – Bristol Grant Bradley Gallery
·         Somerset Art Weeks – Open Studio – 20th September – 5th October, 2014 (view my work here)
.         Wells Art Contemporary Open Exhibition – October, 2014
.         Marle Gallery, Axminster, Devon – ongoing
.         Musgrove Park Hospital, Taunton – Diagnostic Exhibition Jan to April, 2015
.         New Visions Open Exhibition June – August 2015 Grant Bradley Gallery, Bristol
.         Somerset Guild of Craftsmen Gallery – Bridge Street, Wells, Somerset
.         First-View Gallery, Stourton, Stourhead, Wiltshire – ongoing
.         Frome Open Studios – July 2015 – Venue 19,
Private Collections:
London
Sussex
Somerset
Gloucestershire
Avon
USA
Awards:
Vera Skinner Prize 2014
Member Royal Photographic Society.
Friend of The London Salon of Photography
Member Bruton Art Society and Frome Art Society