Printing and Framing
Artist and Printmaker – Archival Standards


I only use printers who are Fine Art Trade Guild Members and display their logo (as shown).  You will be provided with a certificate of authenticity which is signed by both the artist and printmaker.  This certificate will list the title of the work, the media used and state whether it is a one-off image, or the number of the limited edition.

The certificate states: "The Fine Art Trade Guild has set minimum standards for a Giclée print – to qualify for the title of a "Giclée print" it has been made on archival quality coated paper and printed with pigment based archival inks, which are UV stable. This archival print is produced using the Giclée method of digital printing to the Fine Art Trade Guild standards. It has been printed on archival paper using a Giclée printer with a LUCIA 12-colour pigment ink system. The artist and printmaker hereby affirm the authenticity of this limited edition with this certificate".
Guarantee of Quality & Exclusivity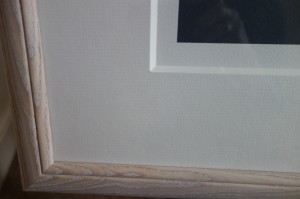 All images are printed on Archival Museum quality paper with guaranteed standards for gallery longevity requirements.  A Certificate of Authenticity for a Giclée Print, complying with The Fine Art Trade Guild is supplied with each image. Most of my images are NOT printed on photographic paper, but a matt art paper which suits the images much better.
All images are mounted with Archival Mount Board to ensure longevity and no acid spots.  Frames are a natural Ash that has been waxed lightly, so the overall effect is crisp, clean and contemporary.
My images are sold as either signed one-off pieces, or signed limited editions of just seven per image, ensuring you have something that is exclusive, or that only six other people in the World besides you are able to own. Prices on application, based on one-off or a limited edition print and prices will also reflect the artistic merit I feel the image deserves.
As each image is printed and framed to order, please allow 16 working days from receipt of order to dispatch.  Payment is required in full on placement of order.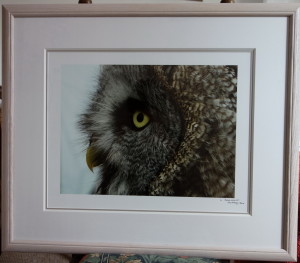 I am a member of B1G1 – you can find out about this by clicking onto the icon on the home page.  Every time one of my images is sold, through my giving in B1G1 more people will drink clean water, more children are clothed and educated, more trees are planted and more giving is done.  You can also join B1G1 if you wish to give back to the World.
Guarantee – if you are not 100% satisfied with your framed image, if it's returned undamaged to me within 7 days of your receipt of it, I will refund the money you have paid me, less carriage costs.