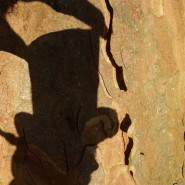 Legless Spiders And Marketing
The weather is driving me nuts, but I'm thankful I don't have to use a boat to get around like many people living in Somerset at the moment.  Today has been pure bliss to get out, have some sun on my face and use the camera again.
I have been busy with the marketing side of things since the website was done and now have some unlimited edition prints available on line at the Saatchi Gallery, Los Angeles – www.saatchionline.com.  Also got a portfolio of images on my site within the Royal Photographic Society.  For either, just put in my name and please let me know if there are any issues!  I've also finalized my solo Exhibition at the Grant Bradley Gallery, Bristol for the month of September.  It will be a very busy month for me, as it will also be Somerset Art Weeks and I'm planning to exhibit for that too.  I've submitted two images to the Royal Academy Summer Exhibition – so I have everything crossed for that.  There will be 12,000 entries, from which judges choose just 4,000, so huge competition.
I now have to address my business Facebook page – of course all this stuff I'm not great with and hate that it takes me away from what I love which is creating art, but the idea is also that I sell my work and for that, people need to know I exist.  Apparently I must also write lots of blogs with words in that are particularly appealing to legless spiders! Why they have to be drunk I really don't know and neither am I sure of the language they speak and what words they might like!